The Chinese Contemporary Distinguished Oil Painter: Zhang Hongnian
This coffee table art book highlights the distinguished career of oil painter Hongnian Zhang. The 10.5" X 14.5" slip-cased hardcover book features 181 full-page color plates of paintings from his early works in China through 2008. Published by China's prestigious Renmin Meishu Publishing Company, this limited edition book is a wonderful addition to any library. Text is in both English and Chinese.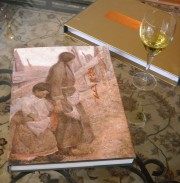 The Yin/Yang of Painting
This book presents Hongnian Zhang's unique approach and color theory for oil painting. Through the harmonious balancing of opposites, the ancient Chinese philosophy of Yin/Yang is beautifully applied to the art of painting in an illuminating, results-oriented instructional for artists of all levels. Dividing the lessons into two sections, this book examines the traditional elements of painting and demonstrates major genres of painting. 140 illustrations, 125 in color. Due to limited supply, maximum of 2 per customer.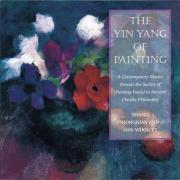 Sell price:
$50.00
Please click here to purchase at Amazon